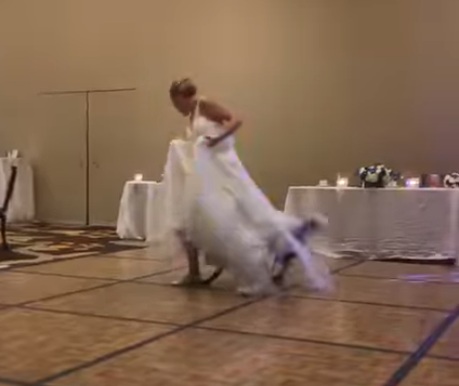 Prvi ples na vjenčanju za mnoge ljude predstavlja novo poglavlje života, a upravo taj ples mogao bi odrediti kako će započeti to novo poglavlje.
24-godišnja trenerica pasa, Sara Carson svoje vjenčanje okrunila je plesom sa svojim 7-godišnjim psom Herom.
Inače, ovaj par svoje je plesačke sposobnosti pokazao Americi u 12. sezoni natjecanja America's Got Talent (kod nas je to natjecanje Hrvatska traži zvijezdu).
Ako i vi imate zabavan prvi ples za podijeliti s nama, rado ćemo ga pogledati!